High notes: The world's most beautiful concert halls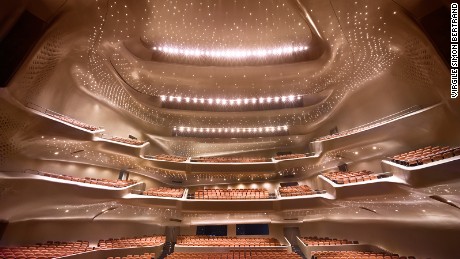 (CNN)There's an alchemy to designing the perfect concert hall.
As well as delivering an unrivaled acoustic experience, they must be beautiful on the eye and serve as a cultural beacon for the city in which they're ensconced.
No wonder then these delicate buildings often turn into architectural nightmares that run over-budget, over-schedule and under-perform.
But controversy aside, these concert halls hit the high notes.
Check out The Spaces for more of these beautiful venues from around the world.
Read more: http://www.cnn.com/2016/09/08/architecture/most-beautiful-concert-halls/index.html
Hi my name is Kareem Maize and welcome to my personal blog. I am 26 year old musician and information technology professional with a passion for learning new aspects of life everyday. On my journey to express myself I began blogging to share my ideas with others. Now I intend to write fun, interesting, and engaging content for my viewers to help them grow spiritually, physically, and mentally . The concept of belief systems and the law of attraction peak my interest!!! I believe blogging about my personal experiences, beliefs, and ideas is the best way to achieve these goals!!!