Meet the top 10 CNN Heroes of 2016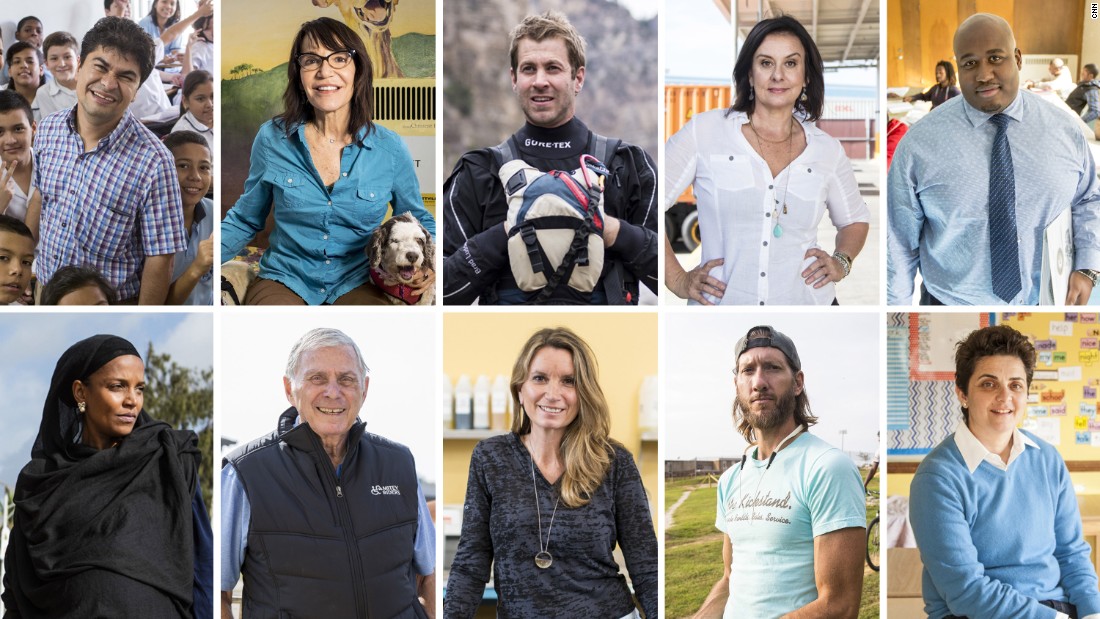 (CNN)They lead cancer patients on unforgettable adventures, help women escape Nashville's seedy underbelly and bring healthcare to rural Kenya.
"CNN Heroes: An All-Star Tribute" airs live on CNN and CNNgo Sunday, December 11 at 8 p.m. ET
The causes they support vary as much as their backgrounds, but they have all dedicated their lives to changing the world.
And now, they have more in common: They're this year's top 10 CNN Heroes.
Each of these heroes will receive a $10,000 cash prize. One of the 10 will be named "CNN Hero of the Year," and receive an additional $100,000 for his or her cause.
Their efforts are being highlighted at "CNN Heroes: An All-Star Tribute," a global broadcast event on CNN Sunday night. For the first time, ABC's Kelly Ripa will join Anderson Cooper as co-host for this special 10th-annual show, live from New York's American Museum of Natural History.
Read more: http://www.cnn.com/2016/10/26/world/cnn-heroes-top-ten-2016/index.html
Hi my name is Kareem Maize and welcome to my personal blog. I am 26 year old musician and information technology professional with a passion for learning new aspects of life everyday. On my journey to express myself I began blogging to share my ideas with others. Now I intend to write fun, interesting, and engaging content for my viewers to help them grow spiritually, physically, and mentally . The concept of belief systems and the law of attraction peak my interest!!! I believe blogging about my personal experiences, beliefs, and ideas is the best way to achieve these goals!!!